My most recent RPG purchase is one I just got from Kickstarter - the Numenera Deluxe Boxed Set. I had the good fortune to play this at UK Games Expo and this literally arrived in my mailbox today.
Kind of a "Dying Earth" and "Magic meets Technology" setting in a distant future world that has in many ways regressed socially and technologically the boxed set is utterly beautiful, containing loads of stuff, including 2 cloth maps!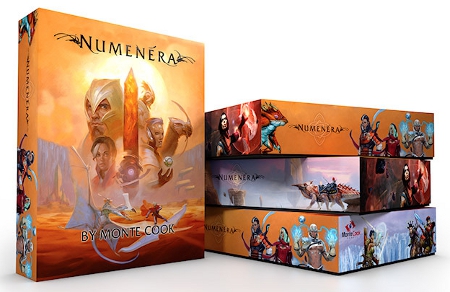 Here's a lowdown of the contents - I went "Reliquary Edition"...